5 Reasons a Dedicated Server is right for your business
Last Updated: February 9th, 2023 4 min read Severs Australia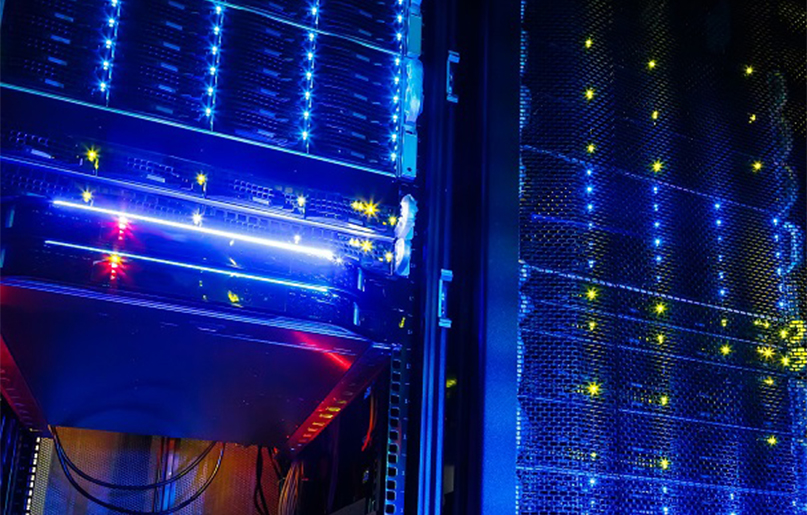 We live in a world where "Cloud Computing" and "Cloud First" are catchphrases for all things IT infrastructure. Businesses have multiple choices when it comes to a website, application hosting and data storage, but sometimes a physical server in a trusted Data Centre will be a better business solution for you.
A Dedicated Server is a physical server, usually rented from a Dedicated Server provider like Servers Australia®. When you choose a Dedicated Server, you get a Server dedicated solely to your business. This means that you won't be sharing resources with other businesses like with shared hosting, Virtual Private Servers or Public Cloud solutions. The big question is; when is a Dedicated Server the right choice for your business?
Cost
A Dedicated Server is a cost-effective option when you've outgrown shared hosting but don't have the resources to manage your own infrastructure. It offers excellent value for money long term, and at Servers Australia® we offer month to month billing, so you're not locked into a contract. You can get one of our Core Series Servers from as little as $199 per month or a Ready-to-Go Value Dedicated Servers from as little as $99 per month. It's an affordable way to upgrade your hosting and data storage without having to buy and maintain your own hardware.
Maximum Performance
With a Dedicated Server you have a platform dedicated solely to your business, so you aren't sharing resources with anyone else. This means that your environment won't be impacted by anyone else as it would with shared hosting. As a result, your server will offer you maximum performance overall, and your applications will run better and faster. If high performance is important to you, then a Dedicated Server presents a far better value proposition than the alternatives.
Customisation
With a Dedicated Server, you have full control over how you want your server set up. You can dictate where you want your server situated, how much RAM and hard disk space you want, and your CPU requirements. Your server resources like Disk and Ram are easily scalable and, if your business outgrows one server, if configured correctly from the start, it can be easily migrated to higher performance Dedicated Servers or other solutions depending on your business needs. We always have the option of increasing the number of servers available to your business.
With Servers Australia®, you also get to choose whether you want a Windows, Linux or VMware operating system and have IPMI remote access. If managing your hardware is not your priority, then we offer customisable management packages that can be tailored to meet your business needs.
We many optional extras too including your choice of control panel like cPanel or additional data packs, backups or additional IP addresses. So, your Dedicated Server is configured exactly how you want it.
Flexibility
Dedicated Servers can be used for a variety of different applications including; running a website hosting environment, running your own operating system, Gaming servers, database storage and access, custom virtualisation setups, Virtual Private Networks, email servers and so many more.
Security
As the word dedicated implies, your Dedicated Server will only be used by your business. This means that your setup is far safer from data loss and malicious attacks of all kinds than it would be in a shared hosting situation. So, if you handle large volumes of sensitive information, a Dedicated Server would be a great choice for your business and having your data located in Australia and not "somewhere" in the cloud provides you with compliancy against data sovereignty requirements. You may also want to consider a hybrid solution where your more sensitive data is kept on a Dedicated Server whilst your everyday data is stored in a cloud-based or shared solution.
At Servers Australia®, we have DDoS protection with all our Dedicated Servers, so your data is safe from Disruption of Service attacks and, if you have any issues at all, we offer Australian based 24/7 support, 365 days a year. We also offer different backup options, so that if something goes wrong, you won't lose your valuable data.