Why choose Servers Australia for Colocation?
Last Updated: February 9th, 2023 7 min read Severs Australia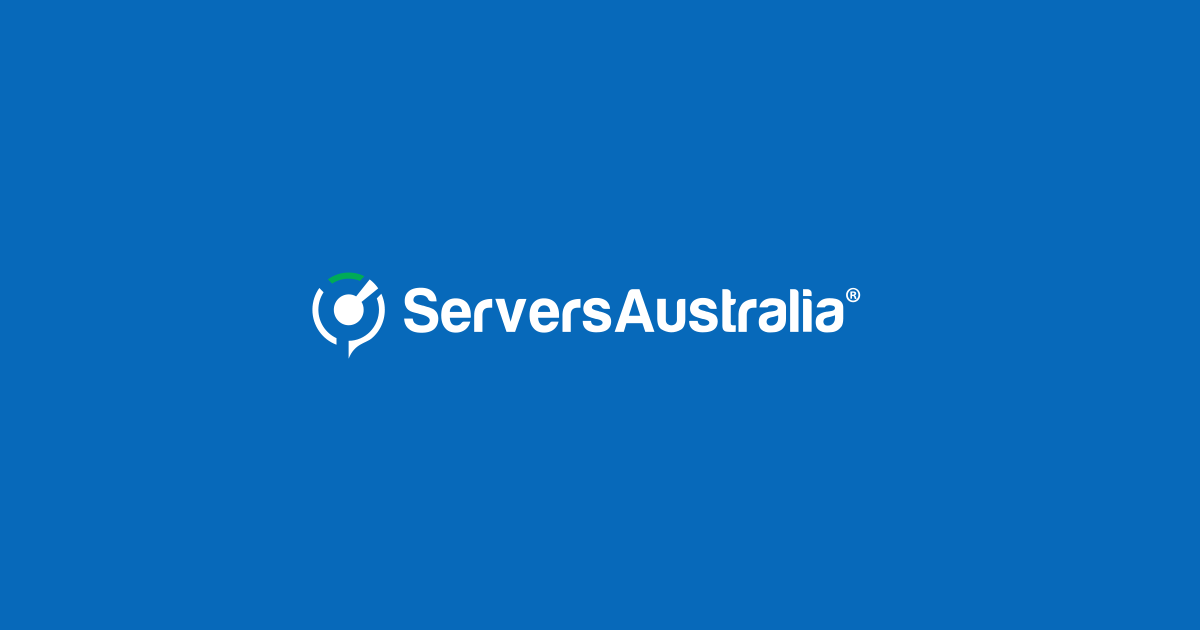 Choosing the right Colocation provider can be a complicated and difficult decision for a lot of businesses, especially if you have limited IT knowledge and resources. If you've chosen to colocate your business's critical IT infrastructure to an off-site tier rated Data Centre, you may have a lot of questions about which Colocation provider to go with and why.   
With considerations like performance, reliability, security and accessibility top of mind, we know why you don't want to make the wrong decision. So, we've taken the guesswork out of it for you by looking at why our clients are choosing us over other Colocation and Data Centre service providers.
Location
Most reputable Colocation providers know that where your Data Centre is located is the most important consideration for your business. If you need to install and manage your own hardware, then you need a Data Centre that is in the same city as your business.
Why choose Servers Australia®?
We have one of the largest Data Centre networks in Australia with 8 locations around the country. This means that you can Colocate in a location that's convenient for you and your business.
Security
Physical security is something that is essential to a good Colocation setup. Most providers will offer high levels of security in the facility itself, as well as protection from fire and temperature-related equipment damage.
Why choose Servers Australia®? 
We offer a network of Data Centres with the highest levels of security. Our Data Centres are monitored by video surveillance, onsite security and have industry-leading fire protection. Our locations also offer constant monitoring for power and temperature. You have full control over who accesses your equipment with biometric, fingerprint or key card access available at all of our Data Centres.
Customisation
Many Colocation providers will say that they can fully customise a network solution for you, but can they really?
Why choose Servers Australia®?
Businesses sometimes require a network solution that is completely customised to them, or that can be customised as their data needs evolve. At Servers Australia®, we have the capability of offering solutions that go beyond Colocation. If your business has a need for a hybrid solution utilising both Colocation and cloud computing services, then we can deliver the best of both worlds. Whatever your requirement, we have a team of solutions specialists who can advise you on the best way forward for your business.
Technical Support
Colocation providers generally offer some level of technical support during business hours but will charge you for any after-hours support. So, if you experience technical difficulties on a public holiday or at night, you will pay a fee or potentially not be able to access any support at all.
Why choose Servers Australia®?
We offer 24/7 Australian-based phone support, so if you have a technical issue on Christmas Day or at 2 am, we've got you covered. We also provide optional smart hands services in our Data Centres if you need someone to investigate your hardware issues onsite.
Scalability
Most Colocation providers can support some growth. Meaning that your Colocation setup can be scaled up or down as required. However, many providers, specifically smaller ones, have limits on how much they can grow with your business. You need to be realistic about your projected business growth so that you don't outgrow your service provider.
Why choose Servers Australia®?
When you colocate with us, you can rest assured that your infrastructure is fully scalable. Our Data Centres offer terabytes of capacity so no matter how big your business grows and how much data you need to store, we can grow with you. We offer additional racks and increased data packs to meet your needs, all you need to do is contact our solutions team, and they'll get you set up. We can also provide optional additional PDU ports, Ethernet ports and IP's if you need them.
Uptime & Redundancy
Generally, your Colocation provider will offer some level of uptime and redundancy guarantee. The questions are; What is their uptime percentage? How do they maintain it? How sustainable is it? A provider who has maintained 100% uptime for 9 months may offer a lower level of expertise than a provider who has consistently maintained the same level of uptime for several years.
Why choose Servers Australia®?
We pride ourselves on offering your business a 100% network uptime Service level agreement. Maintaining 100% uptime is as important to us as it is to our clients and our entire team is committed to it. Our Data Centres offer N+1 redundancy from A and B Power feeds, Cooling and Network infrastructure. Multiple Power feeds are backed with redundant UPS's and onsite generators with days' worth of fuel, so if the power fails; your infrastructure won't. We provide redundancy across multiple points of the network all the way down to the switching infrastructure in your racks. We also provide all customers with Distributed Denial of Service (DDoS) protection, so if you do get attacked, your traffic will be scrubbed before it ever reaches your server. We have scrubbing devices inside and outside the network that automatically and proactively detects and protects your servers from most attacks. Downtime costs money, and we aim to keep your business running and profitable even when the worst happens.
Interconnection
One of the biggest advantages of Colocation is the connectivity options it offers, so even a small business can connect to a variety of internet service providers and Cloud services. Many providers offer some level of interconnectivity, but what makes a Colocation provider stand out from the rest? The number and variety of connections lead to increased speeds and improved productivity for your business.
Why choose Servers Australia®?
Operating in Carrier Neutral Data Centres means that we can offer Single and Dual Mode fibre, and Copper cross-connections to many Telecommunications providers, Cloud platforms and SaaS providers. Through our trusted partners and within our own Data Centres, we can get you connected with well over 250 global providers. We aim to keep you connected wherever and whenever you need, by offering multiple cross-connection types and options. This means that your business can maximise its connection options immediately and have options for the future to interconnect simply and efficiently.
Why Choose Servers Australia® – The Bottom Line
Servers Australia® is one of the largest and most trusted local Colocation providers in the industry. We have been operating since 2006 and have offered industry-leading Colocation ever since. Everything we do is Australian based, so you won't need to deal with offshore sales or support teams, and our support team is available 24/7, 365 days a year.
We partner with the best of the best in terms of our Data Centre partners. Our primary Data Centre partner, Equinix, offers unmatched design and operations. So, you'll get the benefits of state-of-the-art Data Centre infrastructure and security as well as all the benefits and add-ons that Servers Australia® can offer.
Finally, Servers Australia®'s trusted position in the industry means that we have buying power. This means that we can outperform other Colocation and Data Centres service providers, at a fraction of the cost!
Conclusion
Colocation providers are not created equal and choosing the right one can ultimately save your business thousands. It's tempting to consider smaller providers or to go direct through a Data Centre company, however, they can't offer the service, sustainability, scalability and reliability that an established provider like Servers Australia® can. We strive to offer our clients the best Colocation services in the industry.