What is NVMe storage?
Last Updated: February 9th, 2023 2 min read Severs Australia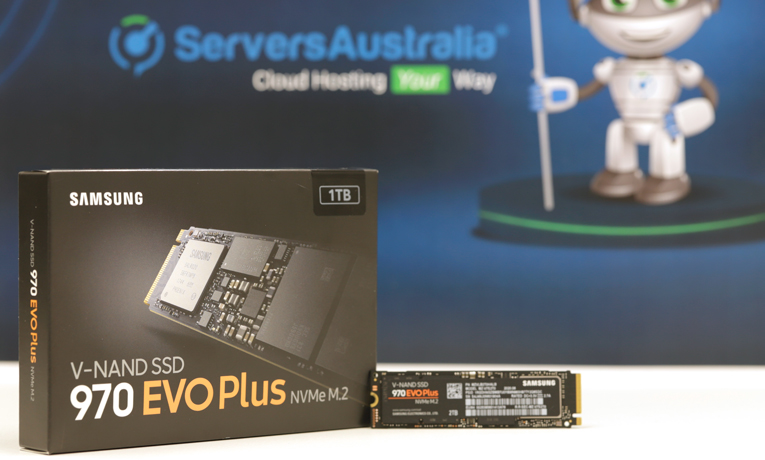 Non-Volatile Memory Express or NVMe is the industry-standard scalable host controller interface that is designed to address the needs of a data center, enterprises, and client systems that use PCIe-based SSD drives. It is a super-fast – up to 7x faster than SATA SSDs. NVMe is a layer between the PCIe device and the device driver that improves the scalability, security, and low latency.

NVMe is designed to have up to 64,000 queues where each queue is capable of running 64,000 commands at a time that makes it much faster than the legacy SATA and SAS drives that can only support a single queue at a time where each can have 32 and 254 entries respectively.
NVMe – An new modern standard
This new standard allows modern SSDs to operate at very high speeds with a faster read-write that enables NVMe SSD to run directly through the PCIe serial bus interface.
It offers pretty high bandwidth as it is directly attached to the CPU. NVMe is an improved next-generation technology over SATA and SAS that is designed to deliver 4KB I/O in a mere 10μs or less of the latency of a high power 7.2K RPM SATA drive.
HDDs are still being used to address the storage needs as they are cheaper and offer large storage capacity, but NVMe is quickly coming to computer markets especially in Data Centres, cloud services providers, and enterprises as they require fast speeds, high performance, and are comparatively cheaper than before.
The power of Samsung V-NAND
Samsung V-NAND 970 EVO Plus in one of the world's top-ranked NVMe drives that offers very high read/write speeds up to 3,500/3,300 MB/s, up to 53% faster than the older version 970 EVO, and it offers higher power efficiency and greater NAND performance with optimized firmware and intelligent TurboWrite boost that makes it the next advancement in NVMe SSD. Samsung 970 EVO Plus comes with up to 2TB on M.2 form factor while expanding storage capacity and saving space for other components to install in the system.