Hosting Reseller – The How, what and when to grow your hosting business
Last Updated: February 9th, 2023 5 min read Severs Australia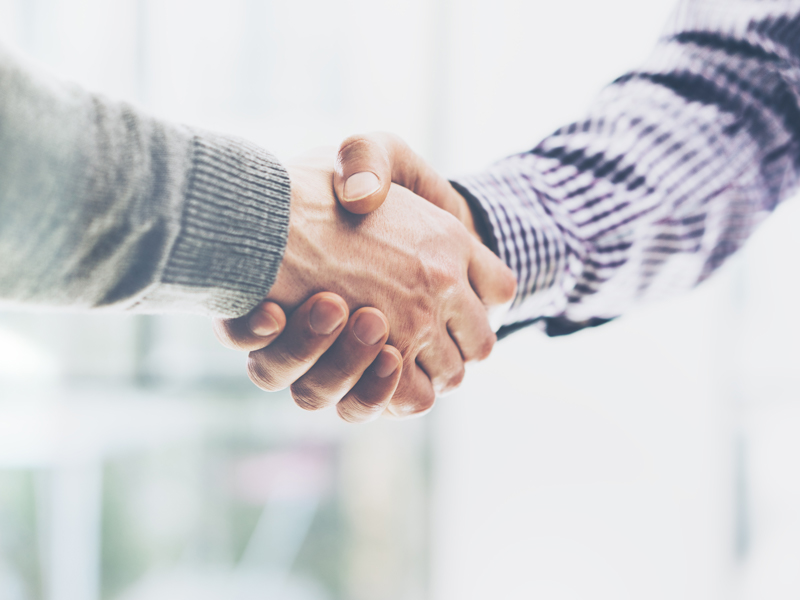 If you've considered going into business as a web hosting reseller, you may wonder how to get started. Once you're up and running with a cadre of customers, your focus may change to growth and expansion.
Web hosting companies provide a product — and a service — that nearly every business needs these days: reliable server space to act as home to corporate websites, along with the required customer service and technical support to minimise site downtime. What do you need to know to get your business started and expand it when the time comes?
How to Start Your Own Hosting Reseller Business
Before you start your business, you will need a business plan. Consider your probable target audience: Will you market to large businesses, non-profit organisations, small businesses, or individual bloggers?
To determine the services you will offer, work with a web hosting services provider. Make sure you understand the options for reseller accounts, and choose the one that best fits your needs.
Choose a name for your business, and create a list of the services you will offer, along with the pricing. You'll need to decide what type of business structure you want to use for your new company; consider consulting with an attorney to determine whether you should register as a sole proprietorship, limited liability company, or another format. Make sure you have all the proper licenses for your local area before you officially open for business.
If you have an artistic bent, you can create a logo for your business, or work with a graphic designer to create one. Register a domain name for your business, and build a website — or hire a programmer to do so — that provides information about your hosting options. You may want to create packages at different pricing levels, such as a bronze, silver and gold level of hosting bandwidth and support services.
To raise awareness of your business among prospective customers, consider marketing with search engine optimisation techniques and online ads. With a little research, you can handle your own advertising, or you can work with a professional.
When Is it Time to Expand Your Hosting Business?
Once you've operated for a while, you may wonder if the time has come to expand your business. How can you assess whether you should consider ramping up your capacity — and possibly your marketing efforts?
Periodically review the number of active accounts, along with the average monthly bandwidth each account requires. In addition, take a look at the number of new accounts, the rate at which you are adding customers, and the average bandwidth your new customers require. With this information, you can project when you might need to increase the overall capacity in your reseller account.
You don't want to wait too long to upgrade your total bandwidth. If the demand of your customers outpaces your available capacity, you could end up with dissatisfied customers. Unhappy clients tend to spread the word about poor service, and losing customers can cost you — in lost monthly fees along with increased marketing costs to obtain new accounts.
Your hosting provider can assist you with reviewing your account to determine when you should consider upgrading capacity.
How to Go About Expanding It
If your available server space and bandwidth begin to run short, it's time to expand. As a new reseller of hosting services, you may have started out with a shared hosting plan. Under a shared plan, you do not have your own server and instead share with other businesses. Shared plans can work well for new businesses that do not require significant bandwidth.
As you grow and expand your business, consider leasing a dedicated server, which will give you significantly higher capacity to serve your customers. When you use a dedicated server, you can continue adding new customer accounts and adding bandwidth as existing customers need it. Your hosting provider can assist you with choosing a dedicated server plan that best fits your needs.
Once you expand your capacity, consider expanding both your marketing and your services. With additional bandwidth, an enhanced marketing effort can help you continue adding new customers. With a higher volume of customers with more-complex requirements, you may need to improve your customer service and technical support efforts, including providing adequate training for your staff and ensuring that customers can reach you quickly when they experience challenges.
Continually Reevaluate to Grow Your Hosting Business
Entrepreneurs often step into the unknown when they start businesses. Despite the risks, they forge ahead to implement a vision that serves customers.
If you are considering starting your own hosting business, take time to create a plan, and make sure you pay attention to details as you get your venture going. When it's time to expand, be sure to grow your marketing and customer service along with your technical capacity.