Colocation Cheat Sheet - A simple guide
Last Updated: February 9th, 2023 6 min read Severs Australia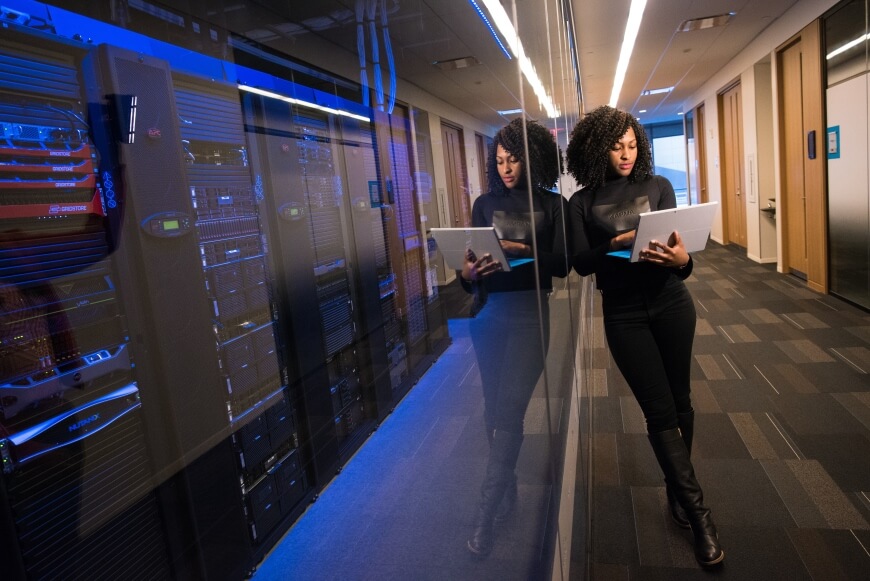 New to Colocation?  Here are some tips and useful advice to help get you started. Avoid some of the most common mistakes and get the job done the right way the first time around.
1. Induction
The first thing you will need to do before accessing the facility is to complete a Colocation induction. This will show you how the facility works and what can and can't be done from a facility point of view. Each facility is different, so expect an induction for each site.
2. Tools
Always take your own tools with you to complete the job (and more!) Our own technicians always carry the following tools with them;
Pliers

Side cutters

Screwdrivers (Phillips and Blade)

Security screwdrivers (Commonly seen in HP and IBM servers)

Scissors

Velcro ties

Cable ties (avoid using these as you need extra tools to remove them, but handy to have to help guide cables)
3. A pack of rack nuts
A set of rack nuts and bolts for mounting equipment such as switches is required. These can be purchased online from various retailers, but also onsite from the onsite parts (Equinix LOCC or NextDC Vending Machines). It is usually cheaper to purchase these well ahead of time.
4. Mounting hardware
Always use vendor-supplied and approved mounting kits for all equipment. Never use another device as a shelf or leave your device sitting on something. If you don't have, or you can't source a vendor-supplied mounting kit – an approved shelf WILL require an extra RU of space. Always follow vendor instructions for racking hardware. Hardware that has not been correctly installed will be flagged for rectification work.
5. Preconfigured devices
No one likes sitting in Data Centres for long periods of time. It is encouraged to install software, configure, and then test your devices in your office or at home before going on-site. This will save you a lot of time later. If you are doing a full stand-up deployment, you can also contact us to pre-book a staging area directly in the Data Centre for this purpose.
6. Documentation
Bring a copy of all your provisioning details, including site ticket numbers, racks, rack space, switches, switch ports, and IP addresses. You will need ticket numbers and rack details as soon as you arrive for security to authorize access and show you to your rack. This makes the colo process as safe and secure as possible.
7. Cables
Make sure to bring all required power, ethernet, and management cables for your collocation needs. These can be purchased on-site, but they are very expensive! Avoid excessively long cables as well. The general rule here is if in RU1-20, 1/2 – 1-meter power cables, and 2-3 meter Ethernet cables – If in RU 20-40, 2-3 meter power cables and 1-2 meter ethernet cables. PDUs are at the bottom of the rack, and the ethernet switch is at the top, also ensure you have the right power cables. We use C13 power outlets, as below.

8. Heavy equipment
Servers and other equipment can weigh upwards of 25Kgs and it is highly suggested to use 2 people to lift them as needed. If you are installing even heavier equipment, some sites offer device lifting platforms through prearranged bookings to make the collocation process an easier one.
9. Airflow
One of the most important things in a Data Centre is airflow. So, how you rack your equipment is vital to ensure adequate cooling. Check that your equipment is racked correctly to take in air through the Cold Isle and move it through the back to the Hot Isle. For servers this is easy, but for network equipment, it can differ. Many vendors for network equipment will offer 2 types of fans to support which way the equipment is racked. Make sure you have the correct type for your deployment. Ensure you place Blanking Panels (Supplied by our Data Centre providers) to each RU you leave empty to prevent hot and cold air mixing.
10. Time
Everything always takes longer than you think it will in a Data Centre. Allow time for access through security, transporting equipment through the Data Centre, racking equipment, cabling, and testing. It is also a very harsh environment (noise, air quality, and lighting conditions) make sure you take frequent breaks (especially for water) to ensure you do not exhaust yourself.
11. Shared space
Be mindful that the space you are using is shared. Take rubbish away with you and don't leave anything outside of your allocated rack space. This includes cables on the ground, servers not racked into allocated spaces, and spares you may want to leave on site. Everything must fit your allocated colocation space.
12. Security is paramount
Never leave an unattended rack unlocked. Even if you are only stepping away for 2 minutes. Security will happily unlock the rack as many times as required. Most of our sites also now feature swipe card rack access so you can lock and unlock racks yourself.
13. Tidy cables
This is a hard one that takes a lot of practice. Have a look at some of the other racks that look nice. They will likely have short power cables, but longer ethernet cables. You will probably see that all the ethernet is in a bundle down one side of the rack. Run your ethernet cables and power cables with a little bit of slack (don't use anything longer than 2 metres!). Ensure you run cables down the side of the rack and that they are not routed anywhere that impacts any other space in the rack. Do not leave a really long power cable bunched up either. This is how fires start in Data Centres.
14. Velcro, Velcro, Velcro!
Once installed and quickly tested, tidy up your cables with Velcro. It is easier to remove than cable ties and allows for multiple reuses. Test again once you lock up your rack before leaving the site to ensure everything is working.
15. Deployment documentation
Make notes of labels on servers, serial numbers, error conditions, where you connected things, and what rack unit equipment is in. All of this will help to troubleshoot or with logging smart hands tickets later. You are also welcome to take photos, however, you will need to ask security to be in attendance to ensure you are only photographing your own equipment. All of these collocation tips will help make the entire process a much smoother and more enjoyable one.