Beginners Guide to Colocation
Last Updated: February 9th, 2023 5 min read Severs Australia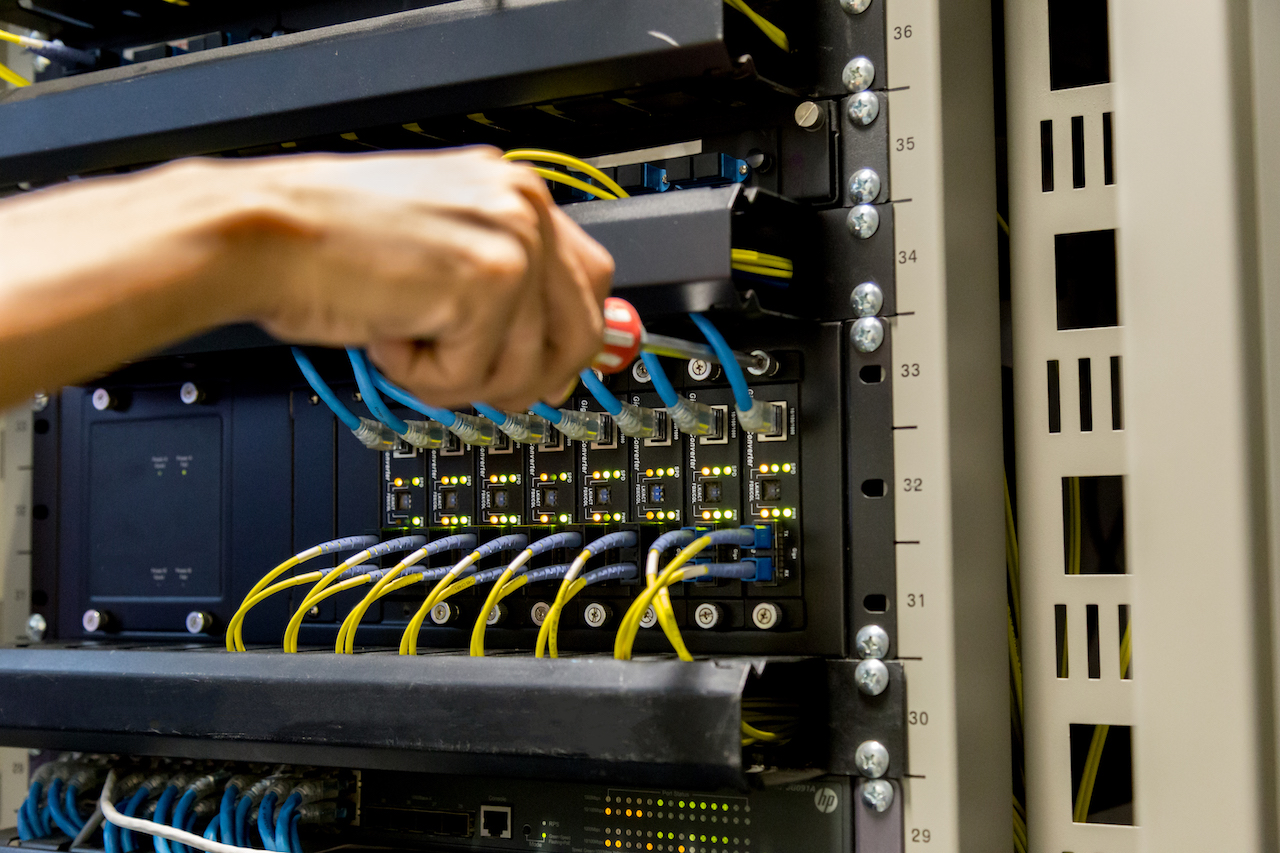 You've done your research, spoken to our sales team and you've decided that Colocation in one of our Data Centres is the right business solution for you. The next question is; where to after you sign on the dotted line?
If you're brand new to Colocation, it may seem daunting, but it's really simple and to make it even easier, we've put together a beginner's guide to help you get the most out of Colocation.
Getting Started
Take a tour
When you sign up to a Data Centre, make sure that you request a colocation induction. Not all Data Centres are created equal, and it's helpful to know how yours works.
Review your documentation
Make sure that you are familiar with all of your documentation. Site ticket numbers, rack space, switches, switch ports, and IP addresses are all essential to have access to during Colocation. Bring your documents with you when you're ready to set up your server. You'll need to provide your ticket numbers and rack details to gain access to the centre and locate your rack.
Plan Ahead
It's important that you plan ahead for your Colocation so that you have everything you need to avoid delays. Remember that it will probably take longer than you think, so set aside ample time to complete the process. Take into account gaining access to the Data Centre, carrying equipment to your rack site, racking, cabling, testing, and enough breaks to prevent exhaustion and dehydration. Also, make sure that you have an extra set of hands to help with the heavy lifting, or pre-book a device lifting platform if they're available at your site.
Get Deployed
Tool Up
You will need to take your own tools with you to complete the job. It can be really inconvenient and expensive to have to run out and buy tools. Our technicians recommend that you bring your own; pliers, side cutters, Phillips and Blade screwdrivers, scissors, Velcro strips, and cable ties. Top tip: Velcro is amazing and is an easy, reusable way to tidy cables.
A pack of rack nuts is required for mounting equipment. These can be purchased at the onsite parts vending machines.
Ensure that your mounting hardware kit is vendor-supplied and approved, and always follow vendor installation instructions. Incorrectly installed hardware will be flagged for rectification works. Using other devices or anything else as shelves for your server is a no-no!
Preconfigure your Device
It's a good idea to install software and configure and test your devices offsite. This will save you a lot of time during installation and will mean less sitting around the data centre. If you need to do a full stand-up deployment, let us know, and we will pre-book a staging area in the Data Centre for this.
Essential Considerations
Security
Security is paramount in Data Centres, so never leave your rack unattended. Not even if you step away for a couple of minutes. Most of our sites offer personalised swipe card access, but if not, security is always happy to lock and unlock racks. No matter how many times it's required.
Airflow
Adequate cooling is one of the biggest considerations when racking your equipment. Equipment needs to be placed on the rack so that it takes in air through the Cold Aisle and moves it effectively to the Hot Aisle. This is fairly easy when you're racking a server, but it varies with network equipment. Most network equipment vendors will offer 2 different types of fans to support how your equipment is racked. It's essential that you have the correct one before you start. You can ask your Data Centre to provide Blanking Panels for any RU left empty, this prevents hot and cold air from mixing.
Cables
It's really important to find out which cables you need before you start a deployment because having to purchase cables on-site is very expensive! The general rule in RU1-20 is; ½ -1-meter power cables and 2-3 meter Ethernet cables, and in RU 20-40; 2-3 meter power cables and 1-2 meter ethernet cables. Also, make sure that you have the correct power cables and outlets. We use C13 power outlets. Remember; PDU's are at the bottom of the rack, and the ethernet switch is at the top.
Keeping your cables tidy may sound simple, but it can take some practice. Ethernet looks best in a bundle down one side of the rack, avoid cables longer than 2 meters, and make sure they are run with a bit of slack. All cables should always run down the side of the rack and should be routed so that they don't impact any other spaces in the rack. Long, bunched-up power cables are what cause Data Centre fires and should always be avoided. Top Tip: The neatest-looking racks usually have short power cables and longer ethernet cables.
Finally
Tidy Up & Document Everything
The Data Centre is a shared space, so the tidy-up after deployment is really important. Ensure that nothing is left outside your allocated rack space and that everything fits inside it. This includes rubbish, spares and anything else you brought with you. It is especially important to ensure that cardboard is not taken into the rack and cage area. It needs to be disposed of in the staging area as cardboard is highly flammable and a fire risk.
Make sure that you have created detailed deployment documentation. Take notes of all server labels, serial numbers, error conditions, connections, and which rack unit houses which equipment. This will make logging smart hands tickets with us or troubleshooting yourself much easier. Photos are also really helpful, but make sure that you get security to be in attendance to ensure that you're only photographing your own equipment.